Measure your wrist
First you need to get either a Tape Measure or a String and Ruler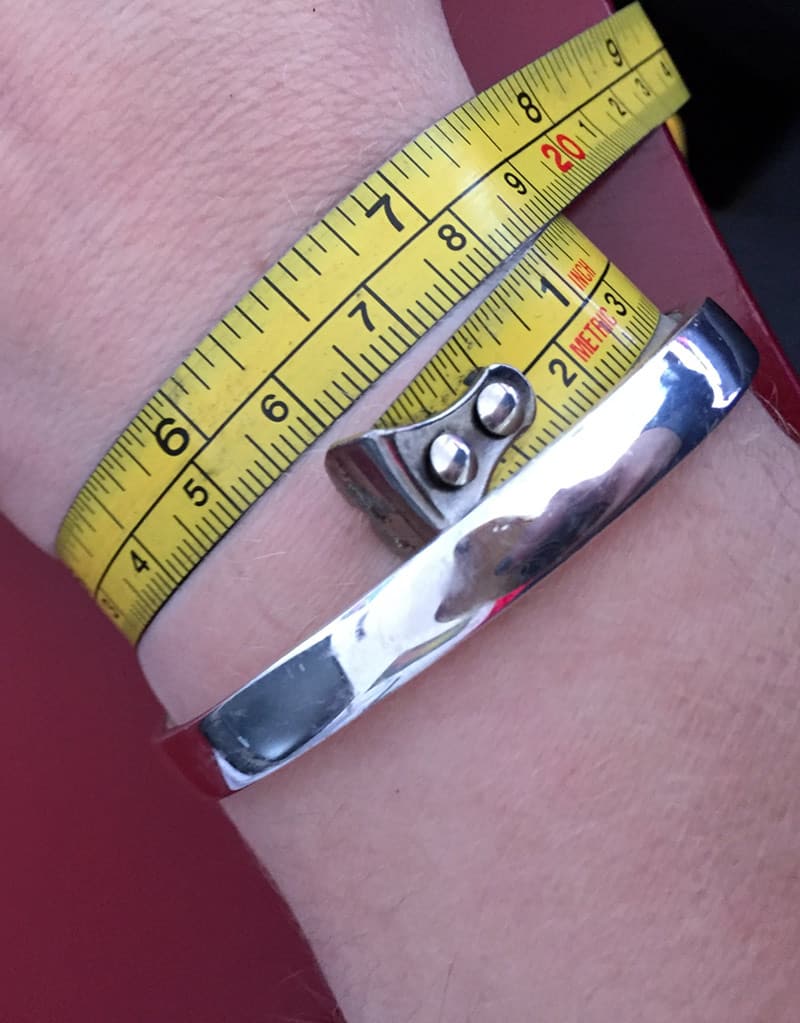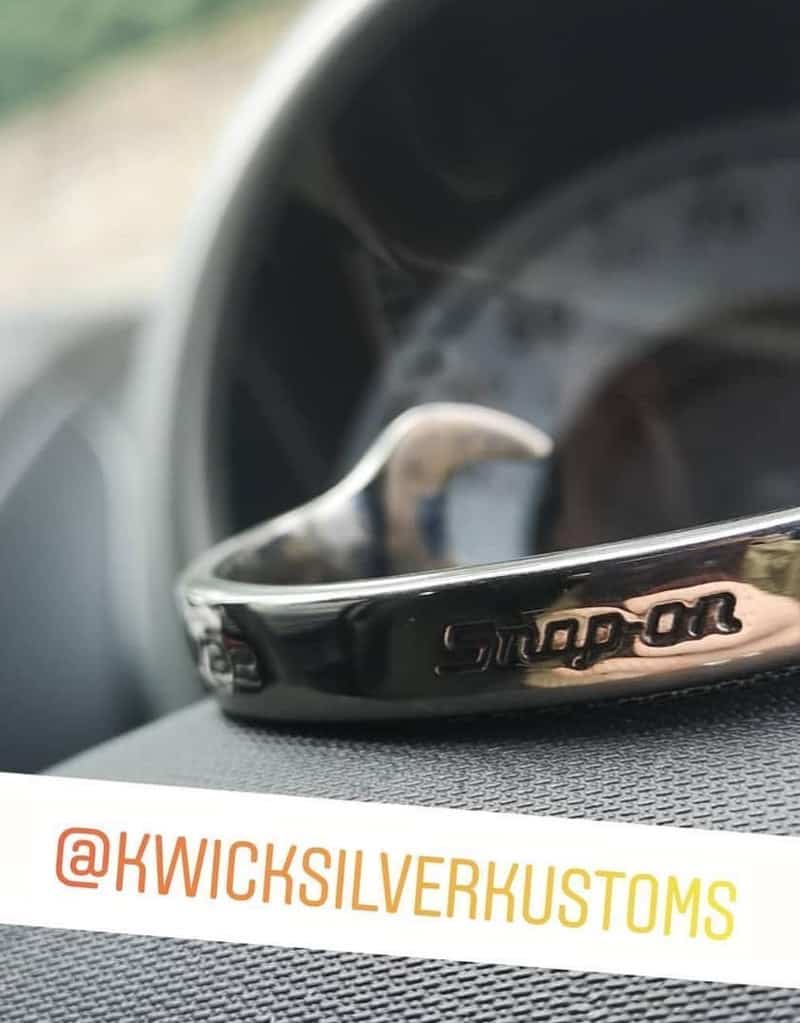 ``My husband loves his 9mm snap on spanner bracelet he has always wanted one. So well made, Chloe is awesome at what she does``
Nicky Godwin, Weymouth
As you can see from the photo above, u need to wrap either the tape measure or the string around your wrist nice and tight, at the smallest part of your wrist. The smallest part is usually where the hand meets the wrist, in-between the knuckle on the top side of the wrist and the base of the hand (Imagine wearing a tight elastic band).
You can see from the pic above of my wrist, wearing a plain solid silver spanner bracelet 6.5″, my wrist size is measuring 6.1/4″ or just over.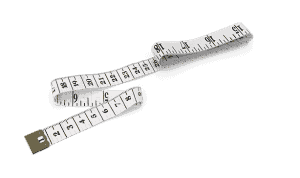 On a tape measure the numbers which are furthest apart like the 6 and 7 in the photo, represent Inches and the smaller numbers represent cm 4, 5, 6, 7,8 etc. To measure in millimetres my wrist above would measure around the 160mm.
Any problems with measuring then please just send me a pic of your wrist, as above and with a tape measure wrapped around it nice and tight and ill let you know which size should fit best.
If it helps the average UK male wrist size is 7″ to 7.5″ so if your not sure what size to purchase a 9mm or 10mm snap-on spanner bracelet should be the safest option. Want to keep the gift idea a surprise? Or Cant measure the persons wrist you want to buy a spanner bracelet for?
Here are a few ideas:
Opt for the Snap-on Spanner Gift Card, let the receiver do the measuring. Your find this under the shop category snap-on spanner bravelet. You will receive a gift card in the post to fill out your self and send to the receiver.
Measure the person you want to buy for that you need a cuff and collar measurement to buy them a new shirt.
Wait till the person is asleep and measure them carefully with a piece of string and then go measure the string in another room.
Lastly if the person you want to buy for wears something on their wrist already, why not measure the inside circumference (all the way round the inside) of the item they wear fitted to their wrist.
If you get the measuring wrong, its no worries we offer alter or exchange anyway. Please just return the item via recorded post and in the original condition they were sent out in.
Match your tight wrist circumference to the listing 7″ wrist means your need a 9mm snap-on spanner bracelet.  If you want the solid silver it would best suit the 7.5″ solid silver.